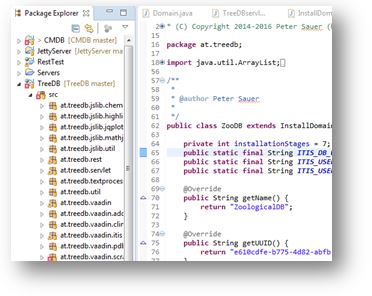 The TreeDB project currently (As of Summer 2015) utilises approximately 57,000 LOC (Lines of Code).
The TreeDB project is comprised of two components: The database component and the graphic interface, based on the Vaadin framework. 
End of 2015: The launch of the first release of TreeDB SDK for the development of certain types of databases.
Early 2016: The project's sources will be made publicly available under the GNU Lesser General Public License.