Files like  images and videos can be uploaded to reference a variety of programming dialogues. You can upload your desired file for this purpose by using drag and drop over the designated field of the same name.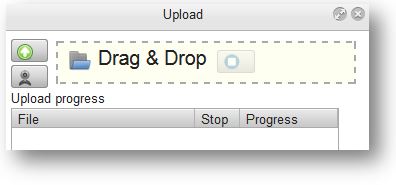 By using the button  

 , you can use the classic file upload menu to upload individual images. 

If it is supported by a  browser, a web cam can also be implemented to assist with image uploading. Images can be trimmed down from the size shown here.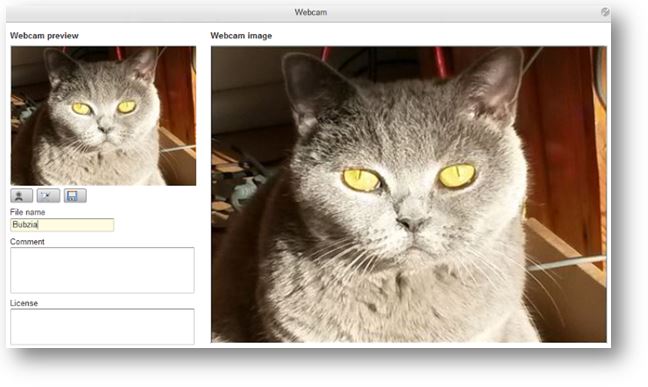 The camera can be activated through clicking the blue camera symbol in the preview or through the designated  

 button. Afterwards, the captured image can be trimmed  through 

  button  and named so that it can be saved with the  

symbol. 
There are certain restrictions connected with the uploading process for each type of file:
File type–  Only files that have a specific supported file extension can be uploaded. For example: only images in a web supported format (.jpg, .gif, .png)
There is a  file size limit
Maximum image size, in terms of dimensions. For example: Icons of not more than 16 x 16 pixels.
The ability to upload just one file