Service
We develop complementary databases stemming from the TreeDB  system for a diverse range  of applications. For more information please visit the menu TreeDB development.
Roadmap
End of 2015: The launch of the first release of TreeDB SDK for the development of certain types of databases.
Early 2016: The project's sources will be made publicly available under the GNU Lesser General Public License.
Details

Category:

News
Veröffentlichung einer IoT-Bibliothek für die Programmiersprache Dart
https://pub.dev/packages/dart_periphery
Details

Category:

News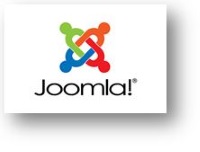 November 2015: The process of updating the Treedb.at homepage to utilise a content management system (Joomla) got well underway. Fostering better site usability and enabling multible languages through team-based collaboration, proved to be a sufficient workload. 
Details

Category:

News
April 2015: The TreeDB Projekt scored 3rd place in the Vaddin and IBM Make Your Day! Challenge 2015 contest event in the IoT category with a database of the same name and won a prize in the form of an Oculus rift.